GSPM Fellows
In addition to our full-time and adjunct faculty, GSPM students have the opportunity to learn from our fellows, leaders in politics and advocacy chosen by the school to serve 18-month terms. During their tenure, fellows contribute to the school as adjunct professors, guest lecturers, panel speakers, and case study contributors.
Current Fellows
Bishop represented Michigan's 8th congressional district in the House of Representatives from 2015 to 2019. During his two terms in Congress, Bishop garnered appointments to key House committees such as Ways and Means, Judiciary, and Higher Education. He went to Congress after spending 12 years in both chambers of the Michigan legislature, culminating in a term as Michigan Senate majority leader from 2007 to 2011.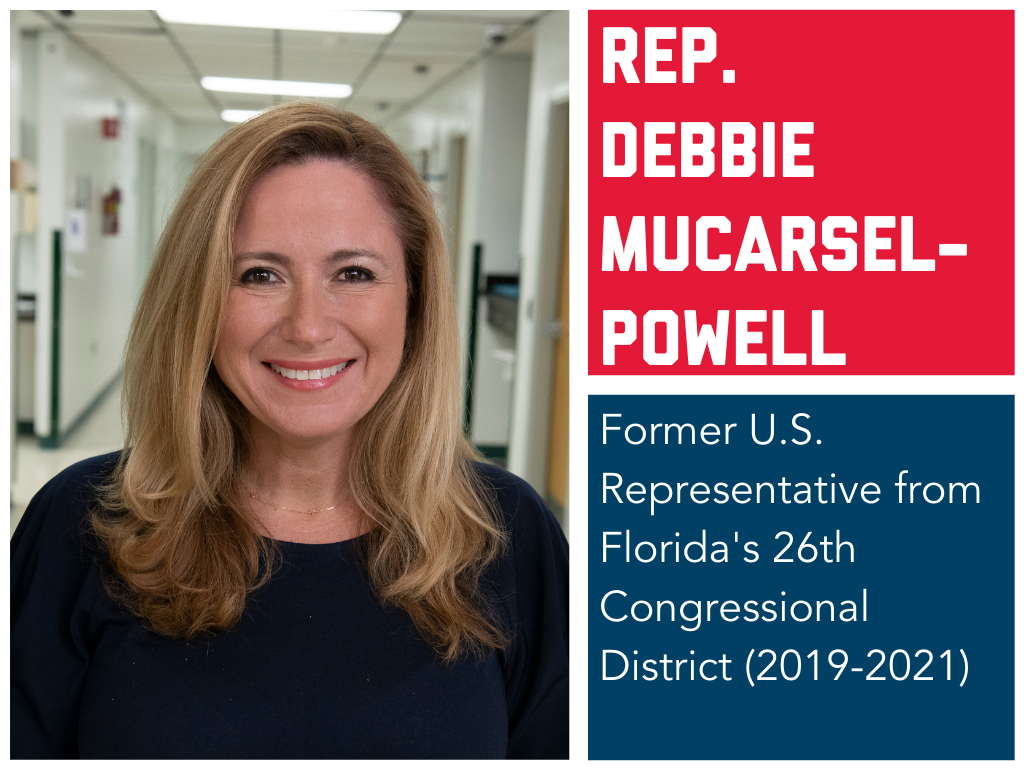 Mucarsel-Powell served in the House of Representatives from 2019 to 2021, representing Florida's 26th congressional district. She made history as the first South American-born member of Congress and the first Latina Democratic congresswoman from Florida. A fervent advocate for Latinos in the United States and throughout the Americas, she was also an influential voice in Congress for Everglades restoration and gun reform.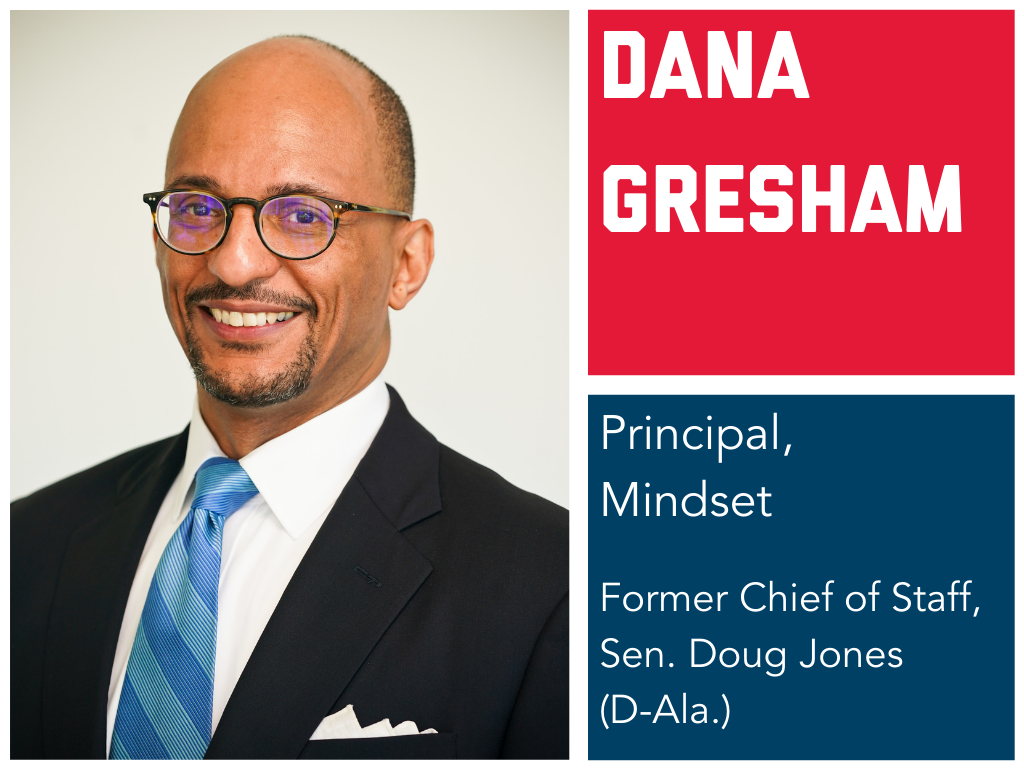 Gresham is a D.C. mainstay with more than 25 years of federal government experience. The Alabama native spent most of his public service career on Capitol Hill, where he began working in 1994 and served as chief of staff to Rep. Artur Davis (D-Ala.) from 2003 to 2008 and to Sen. Doug Jones (D-Ala.) from 2018 to 2021. Gresham also served as the assistant secretary for government affairs in the U.S. Department of Transportation during the Obama administration.
---
Previous Fellows
U.S. Rep. Ryan Costello (R-Pa.) - Former member of the U.S. House of Representatives from Pennsylvania's 6th Congressional District (2015 - 2019)
U.S. Rep. Loretta Sanchez (D-Calif.) - Former member of the U.S. House of Representatives from California's 46th and 47th Congressional Districts (1997 - 2017)
Reid Wilson - National Correspondent, The Hill
U.S. Rep. Lynn Jenkins (R-Kan.) - Former member of the U.S. House of Representatives from Kansas's 2nd Congressional District (2009 - 2019)
U.S. Sen. Mary Landrieu (D-La.) - Former U.S. Senator from Louisiana (1997 - 2015)
John Lawrence - Former Chief of Staff to House Speaker Nancy Pelosi (D-Calif.)
U.S. Rep. Albert Wynn (D-Md.) - Former member of the U.S. House of Representatives from Maryland's 4th Congressional District (1993 - 2008)
U.S. Rep. Eric Cantor (R-Va.) - Former member of the U.S. House of Representatives from Virginia's 7th Congressional District (2001 - 2014), Former House Majority Leader (2011 - 2014)
Sarah Chamberlain - President and CEO, Republican Main Street Partnership
U.S. Rep. Bob Carr (D-Mich.) - Former member of the U.S. House of Representatives from Michigan's 6th and 8th Congressional Districts
Maria Cardona - Principal, Dewey Square Group
Ali Lapp - President, House Majority PAC
Matt Rhoades - Founder, Definers Public Affairs | Mitt Romney 2012 Presidential Campaign Manager
U.S. Rep John Shimkus (R-Ill.) - Member of the U.S. House of Representatives from Illinois's 15th Congressional District
Amy Walter - National Editor, Cook Political Report
Barry Jackson - Former Chief of Staff to House Speaker John Boehner
Joe Klein - Columnist, Time Magazine
U.S. Sen. Kent Conrad (D-N.D.) - Former U.S. Senator from North Dakota (1987 - 2013)
Arancha Gonzalez - Executive Director, International Trade Centre