GSPM Career E-Book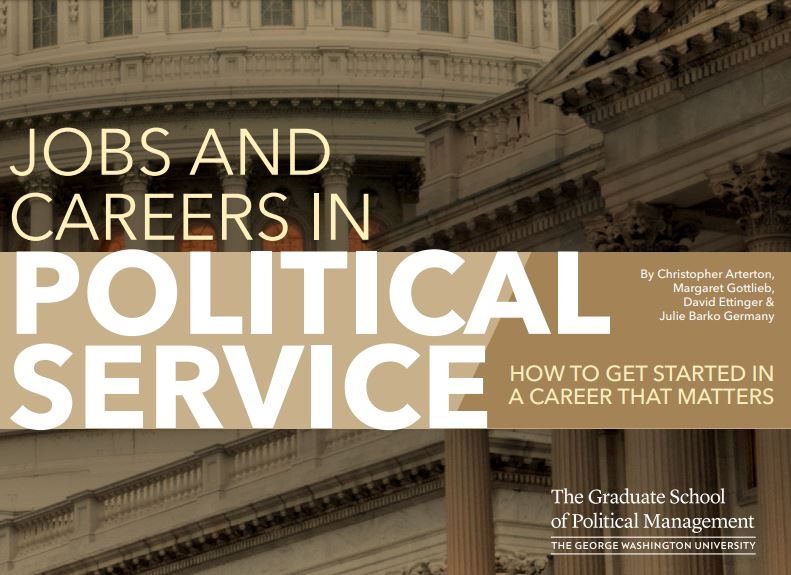 It should come as no surprise that most students at the Graduate School of Political Management envision a career in politics. Whether it's crafting and advancing policy, managing campaigns, or running for elected office, GSPM strives to provide students with the necessary tools to build a successful future in politics. 
GSPM's exclusive career e-book, Jobs and Careers in Political Service: How to Get Started in a Career that Matters, is one of the many resources available to GSPM students and alumni seeking to become political professionals. Written by GSPM founding dean Christopher Arterton, GSPM career director Mag Gottlieb, GW librarian David Ettinger, and GSPM alumna Julie Barko Germany, the e-book offers guidance on how to break into the world of politics and climb the professional ladder in the halls of power.
To access the career e-book, fill out the information form.