Dr. Matt Dallek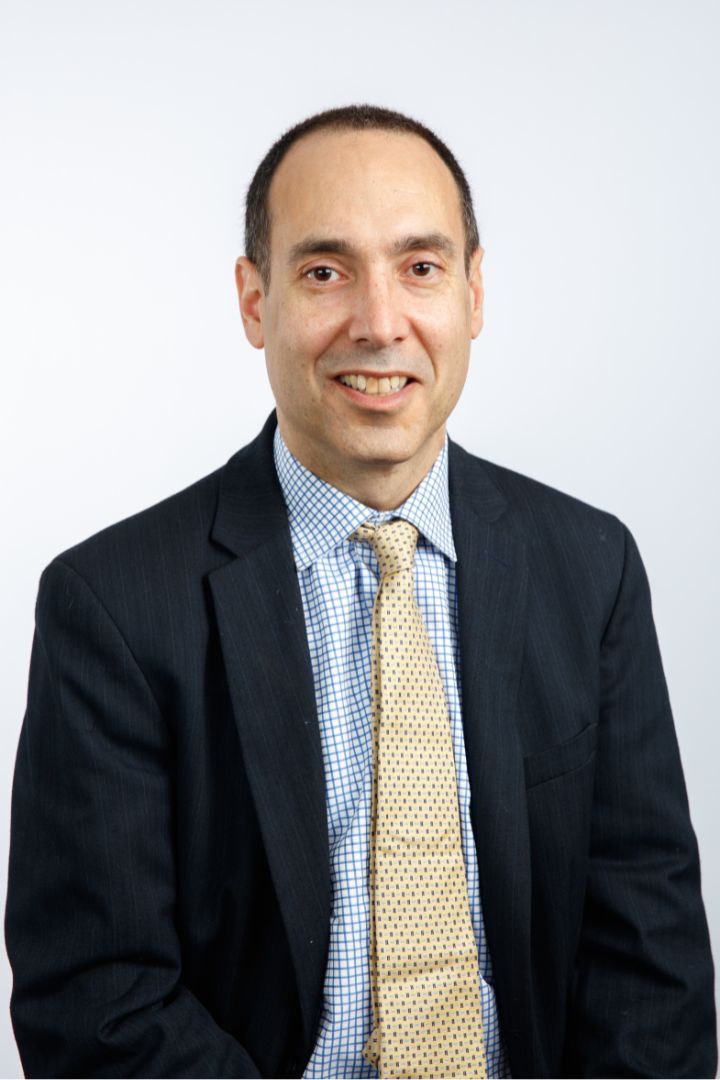 Dr. Matt Dallek
Professor
---
Twitter Handle: @mattdallek
Professor Matt Dallek is a political historian whose intellectual interests include the intersection of social crises and political transformation, the evolution of the modern conservative movement, and liberalism and its critics. Dallek has authored or co-authored three books including, most recently, Defenseless Under the Night: The Roosevelt Years and the Origins of Homeland Security (Oxford University Press, 2016), which won the Henry Adams prize from the Society for History in the Federal Government; The Right Moment: Ronald Reagan's First Victory and the Decisive Turning Point in American Politics (Oxford University Press, 2004), which appeared on the Washington Post and the Chicago Tribune's annual best-of lists; and Inside Campaigns: Elections through the Eyes of Political Professionals (co-authored; CQ/Sage, 2016), which the American Library Association's Choice magazine selected as one of its 2016 "outstanding academic titles."
Dallek is a frequent commentator in the national news media on politics, history, and public affairs. His articles and reviews have appeared in the Washington Post, Politico, the Atlantic, Perspectives, the Journal of Policy History, and numerous other scholarly and popular publications, and his commentary has been heard on NPR, CNN International, and MSNBC.
Dallek earned a B.A. in history from U.C. Berkeley and a Ph.D. in history from Columbia University. Prior to joining GWU, he served as an associate director of the University of California Washington Center. He also worked as a speechwriter for House Minority Leader Richard A. Gephardt. Born and raised in Los Angeles, Dallek lives in Washington with his wife and two sons.
---
Henry Adams Prize, Society for History in the Federal Government (2017)
The Washington Post's "Notable Nonfiction Books in 2016"
Visiting Scholar, Stanford University, Bill Lane Center for the American West (2015)
Public Policy Scholar, Woodrow Wilson International Center for Scholars (2013)
Visiting Scholar, Bipartisan Policy Center (2009-'10)
Fellow, Woodrow Wilson International Center for Scholars (2007-'08)
Fellow, Alicia Patterson Foundation (2007)
Visiting Scholar, Institute of Governmental Studies, U.C. Berkeley (1996-1999)
Richard Hofstadter Fellow, Columbia University (1992-1999)
Principled Political Leadership (in-person and online)
The Presidency
Special Topics: Red vs. Blue: History as a Prelude to Today's Politics
Washington Residency (in development)
Books
"Defenseless Under the Night: The Roosevelt Years and the Origins of Homeland Security" (Oxford University Press, 2016)
"The Right Moment: Ronald Reagan's First Victory and the Decisive Turning Point in American Politics" (Free Press, 2000; Oxford University Press, 2004)                                    
In Progress: "'Think War, Sleep War, and Eat War': Eleanor Roosevelt, Fiorello La Guardia, and the Struggle to Enact a Wartime New Deal and Defend the Home Front in World War II" (Oxford University Press)
Peer-Reviewed Journal Articles
Ken Goldstein, Matthew Dallek, Joel Rivlin, "Even the Geeks are Polarized: The Dispute over the 'Real Driver' in American Elections," The Forum (2014)
Matthew Dallek, Ken Goldstein, "Was It a Wave? What Does It Mean?," The Forum (2014)
Forthcoming: "London Burning: The Blitz of England and the Origins of 'Home Defense' in Twentieth-Century America," Journal of Policy History (2015)
Other Writings
Review of David Nasaw's The Patriarch: The Remarkable Life and Turbulent Times of Joseph P. Kennedy, Journal of American History (2014)
Contributor, The American Odyssey: A History of the United States, Ed. By Morton Keller, Mary Beth Klee, Joshua Zeitz, and John Holdren.
"Civic Security," Democracy: A Journal of Ideas. (2008)
"Rough Times for Obama? Sure. But Nixonian? Please." Op-Ed, The Washington Post Sunday Outlook Section (cover) (2013)
"Review of The Promise: President Obama, Year One," by Jonathan Alter, The Washington Post Book World (cover). (2010)
"History Warns Obama on Primaries," Politico. (2010)
"The Rift that Could Kill Health Care," The Daily Beast. (2010)
"A Long Tradition," op-ed, NYTimes.com, "Room for Debate blog." (2009)
"Not Ready for Mt. Rushmore," The American Scholar. (2009)
"On Voting Rights, the Court Finds Consensus," co-authored with Mary Ellen Curtin, TheAtlantic.com. (2009)
"Theodore C. Sorensen: Words to Inspire," Humanities, the magazine of the National Endowment for the Humanities. (2009)
"Revisionists Offer Blind View of New Deal," Politico. (2009)
Ph.D., Columbia University
M.A., Columbia University
B.A., University of California, Berkeley