Mark Meissner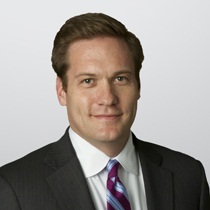 Mark Meissner
Adjunct Professor
---
Employer: R&R Resources+
Title: Senior Director of Public Affairs
Mark Meissner brings more than a decade of experience in helping the Fortune 100 clients of two top law firms navigate a myriad of challenges in the global marketplace, specializing in issues management for foreign governments and for highly regulated industries such as transportation, health care, energy and financial services.
As senior director for public affairs at R&R Resources+, his expertise in developing compelling messaging, coalition building, advocacy and grass-top organizing is critical in helping clients win in the court of public opinion.
From implementing crisis and litigation communications plans, to new product launches, to media training for high-pressure interview situations, Meissner is adept at guiding corporations through any communications labyrinth. He has successfully prepared companies for intense scrutiny with news sources as high-profile as The New York Times, The Wall Street Journal, CNN, USA Today and The Washington Post.
Prior to joining R&R, Meissner served as senior strategic communications adviser to Holland & Knight, where he advised global brands from such diverse sectors as health care, energy and foreign governments.
Previously, as senior managing director at SNR Denton, he helped build a national network of contacts for business, government, politics and the nonprofit sectors.  In 2002, Meissner was a candidate for Indiana's open second Congressional District seat. He waged an underdog campaign and finished second among a field of five candidates seeking the Democratic nomination. The campaign was hailed by local media as "relentless" and "impressive."
A professed political junkie, Meissner teaches a graduate course for those who want to run for public office or manage political campaigns.
---
Local & State Elections, Congress, Presidential Campaigns, Congressional Campaigns, Political Communications
Campaign Strategy
Political Consulting
Why Lugar Lost
Veterans Shift from Military Strategy to Campaign Strategy (profiling Meissner's class)
B.A., Indiana University
M.A., American University