Evan Tracey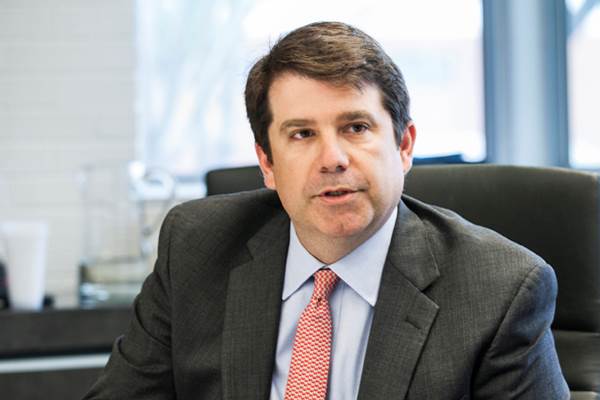 Evan Tracey
Adjunct Professor
---
Media and Public Affairs Executive with Over Two Decades of Political, Grassroots Management, Communications Strategy, Lobbying, Data Analytics, and Research Experience.
After founding the Campaign Media Analysis Group (CMAG) in 1996, the nation's top strategic media data and research firm for politics and public affairs advertising, Mr. Tracey accepted the position as the senior vice president of communications for the American Coalition for Clean Coal Electricity.  In 2013, Mr. Tracey rejoined the communications firm National Media Inc.  in their Research, Planning and Placement division as the senior vice president for client strategy.  Mr. Tracey also serves as the director of Horsepower Media, a business unit of National Media Inc. that specializes in sports marketing and public affairs campaigns.
Mr. Tracey has over two decades of experience in strategic communications and advertising and has served in the role of industry spokesperson.  In 2011, Mr. Tracey was the lead strategist for a $42 million communications campaign to shape public opinion and public policy relevant to the coal based electricity industry.  Mr. Tracey has been a media analyst and forecasters for the political and public affairs media industry.
While leading CMAG, he designed a number of innovative media products and services that are still used by a large and diverse roster of clients, including national, state, and local political campaigns; issue groups and corporate public affairs advertisers; media buyers and sellers; news outlets; and academia.
As president of CMAG, he became the leading voice on trends in politics and issue media as CNN's on-air media consultant. Mr. Tracey was a featured speaker and lecturer at the Vicente Fox Center, Harvard's Kennedy School, and at over 75 other forums on media. 
In addition to his work with the news media, Evan has presented and provided written commentary to a number of groups, including the American Advertising Federation, Television Bureau of Advertising (TVB), National Association of Broadcasters (NAB), and the Radio Advertising Bureau. He also wrote a regular column for Advertising Age magazine and digital properties.
As a faculty member at the George Washington University Graduate School of Political Management since 2006, he currently teaches classes on the fundamentals of communications and communication strategy.
---
Applied Political Communications
Chapters in Books and Other Writings
"The Television/New Media Wars," in Johnson, ed., Campaigning for President 2012: Strategies and Tactics, (Routledge, 2013).
In 2012, Mr. Tracey authored a chapter on Presidential election advertising titled "Political Advertising: When More Meant Less" for the book Campaigning for the President 2012 Strategy and Tactics, edited by GSPM Professor Emeritus Dennis Johnson.
M.A., George Mason University
B.A., West Virginia Wesleyan College