Carly Cooperman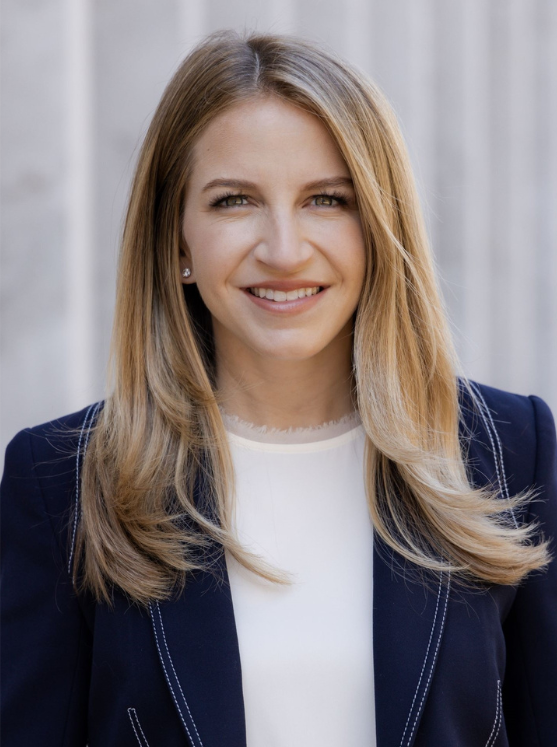 Carly Cooperman
Partner and CEO, Schoen Cooperman Research
---
Carly Cooperman is a seasoned political consultant and communications strategist with deep experience advising corporate, political and advocacy clients across the globe. A partner and CEO of Schoen Cooperman Research, she is also a senior strategist to former NYC Mayor Mike Bloomberg and an advocate for progressive policies.
As a senior strategist for former New York City Mayor Mike Bloomberg, Cooperman was a lead pollster for his 2020 presidential bid, developing the communications and paid media strategy for the campaign. Cooperman helped the Democrats win control of Congress in 2018, as she led the polling for Bloomberg's political action committee, Independence USA (IUSA); 21 of the 24 candidates backed by IUSA – including 15 women – won. Under Cooperman's leadership, the firm predicted the electoral outcome in the target districts with 92 percent accuracy.
Cooperman has spent her career working to make advancements in some of the toughest progressive spaces. As a lead pollster for Everytown for Gun Safety, she has helped pass gun safety reforms and elect gun safety candidates across the country, most recently developing the organization's messaging strategy for its successful bid to help Democrats take control of the Virginia state House and Senate in 2019.
Working with the Campaign for Tobacco-Free Kids, Cooperman developed the communications strategy for the effort to ban flavored e-cigarette products nationally; with Beyond Carbon, she worked to elect officials at the local, state and national level who support combating climate change. She has conducted dozens of focus groups for public health initiatives, specifically on passing initiatives to reduce sugar sweetened beverage consumption in cities across the country.
In the corporate arena, Cooperman has extensive experience helping businesses build their brands and deepen customer engagement. As a research partner to Margaritaville for a decade, she helped them grow from a regional chain of restaurants to a hospitality and lifestyle brand. She also has worked with HBO, Apple, Snap, VICE Media, Equinox, Major League Baseball, Walmart and Citizens Bank. Cooperman was a frequent panelist on Hill.TV's political opinion show, "What America's Thinking," and has contributed articles to Politico, The Hill, The Daily Beast, The Huffington Post, Rasmussen Reports and Real Clear Politics. She serves on the board of The George Washington University's Graduate School of Political Management and graduated magna cum laude from The George Washington University.