Alexandra Dickinson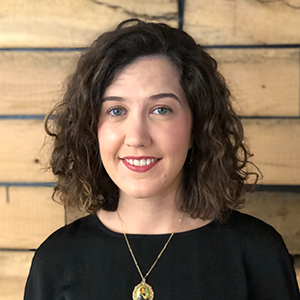 Alexandra Dickinson
Adjunct Professor
---
Alex Dickinson is Vice President and Chief of Staff at Beekeeper Group and has been with the firm since April 2012. She is an experienced social media strategist and digital advocacy tactician who provides strategy support, content guidance and other services to a wide variety of Beekeeper Group clients. She has a background in film and television production, grassroots political advocacy work, and digital storytelling. 

Prior to joining Beekeeper Group, Alex worked at C-SPAN helping them to develop and launch American History TV and their Abraham Lincoln bicentennial programming and The White House: Inside America's Most Famous Home.

Alex was born and raised in Michigan. She attended the University of Michigan for her undergraduate studies in history and political science. After some on-the-ground grassroots campaign advocacy work in 2008, she moved to Washington, DC. In 2011 she completed a master's degree in Media and Public Affairs from George Washington University.
---
M.A., The George Washington University
B.A., University of Michigan