Daniel McGroarty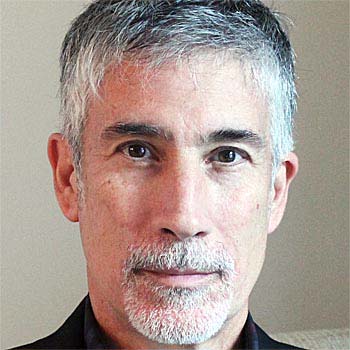 Daniel McGroarty
Adjunct Professor
---
Daniel McGroarty has fifteen years' experience advising companies in the resource sector, with a focus on critical and strategic materials and supply chains. He was one of three Rare Earths resource professionals interviewed in 60 Minutes' investigative piece, Modern Life's Devices Under China's Grip?, which aired in March 2015.
McGroarty has consulted for more than a decade with firms ranging from the U.S. Chamber of Commerce and Fortune 50 companies to start-up ventures in industries ranging from the resource sector, telecommunications and airlines to travel, pharmaceuticals and financial services. In a typical Carmot engagement, Dan works closely with C-level executives, managing custom-built consulting teams on national and international levels, with a focus on issue management and company strategy, within the broader policy and risk environment that affects each client.
As a recognized subject-matter expert, McGroarty provided testimony on critical metals issues to the U.S. Senate Committee on Energy and Natural Resources in January 2016, to the House Sub-Committee on Energy & Mineral Resources in 2011 and 2013, and to the U.S. House Sub-Committee on Science, Space & Technology in 2013. As principal of the non-profit American Resource Policy Network, an experts-led resource development think tank, McGroarty was asked to participate in the 2013 and 2015 National Defense Stockpile Requirements Reports, which by statute are delivered to the Secretary of Defense and the House and Senate Armed Services Committees. He consults to the Institute for Defense Analyses, which supports the Departments of Defense and Homeland Security, the Joint Chiefs' Joint Staff and the Intelligence Community.
McGroarty serves as Senior Consultant to Rio Tinto, the multinational metals and mining company, on critical and strategic metals issues. In addition to his Rio Tinto engagement, Dan serves on the Advisory Boards of three companies that constitute Carmot's Critical & Strategic Metals portfolio: Texas Rare Earths Resources, Graphite One Resources, and American Manganese, and also advises an affiliate of Denham Commodity Partners Fund IV LP on resource development issues. He served as Director of publicly-traded U.S. Rare Earths and its predecessor company from 2010 to 2013, and as president of the company from 2011 through 2013. He is a frequent speaker on Rare Earths and strategic and critical metals issues, at conferences across the U.S., Canada and in China, and in television, radio and print interviews.
Turning from resource security to food security, Dan now serves as Senior Advisor to the CEO and General Counsel of Noble Agri Ltd., the Geneva-based multi-flag global agri-business.
Prior to establishing his consultancy, McGroarty served at senior levels in the U.S. Government, as Special Assistant to the President in the White House and as presidential appointee to two Secretaries of Defense. A former think tank fellow, McGroarty's articles and opeds on current issues have been published in The Wall Street Journal, the New York Times, The Public Interest, Politico, Forbes, The Hill, FoxNews.com, National Review, the Los Angeles Times, Investor's Business Daily, Policy Review and The American Spectator. Dan has appeared on CNBC, Fox, CNN, Bloomberg Business, and CTV Canada, and is a contributing columnist on geo-political issues at RealClearPolitics' RealClearWorld page.
Since 1996, McGroarty has served as Adjunct Professor in the Graduate School of Political Management at The George Washington University.